A venue unlike any other in the world
Congratulations on taking steps to embark on what will be destined to become one of the greatest adventure running experiences in your life and running the Great Wall of China. Creating incredible memories that you'll be sharing for a lifetime.
Run the GREAT WALL works with local organizations who are passionate about bringing you a once in a lifetime race experience on the historic Great Wall of China. Offering you a wide variety of distances for all fitness levels to run from the popular Marathon (42.2K), Half Marathon (21.1K), and 10K distances to the ultramarathon of 168K (100-Miles) and 100K.
Featuring more than 20,000 unrelenting steps on one of the oldest and most recognizable historic landmarks in the world. While running your race you will find yourself in awe of the ancient landscape and grand beauty, from well-maintained sections to remote sections that are crumbling from hundreds of years of wear, exposure to the elements, and nature beginning to reclaim the lands. This is an adventure that will leave you with a lifetime experience.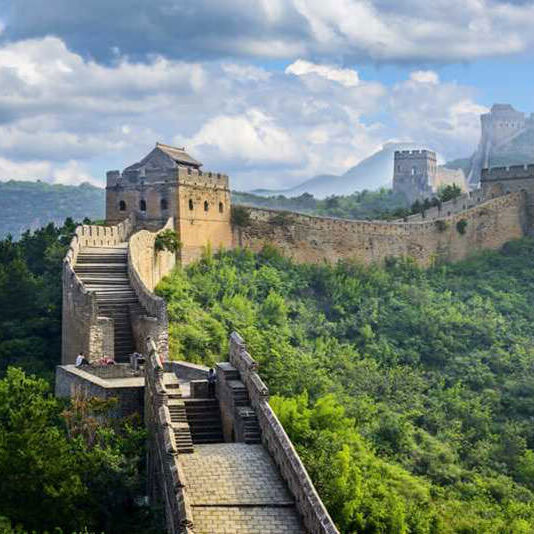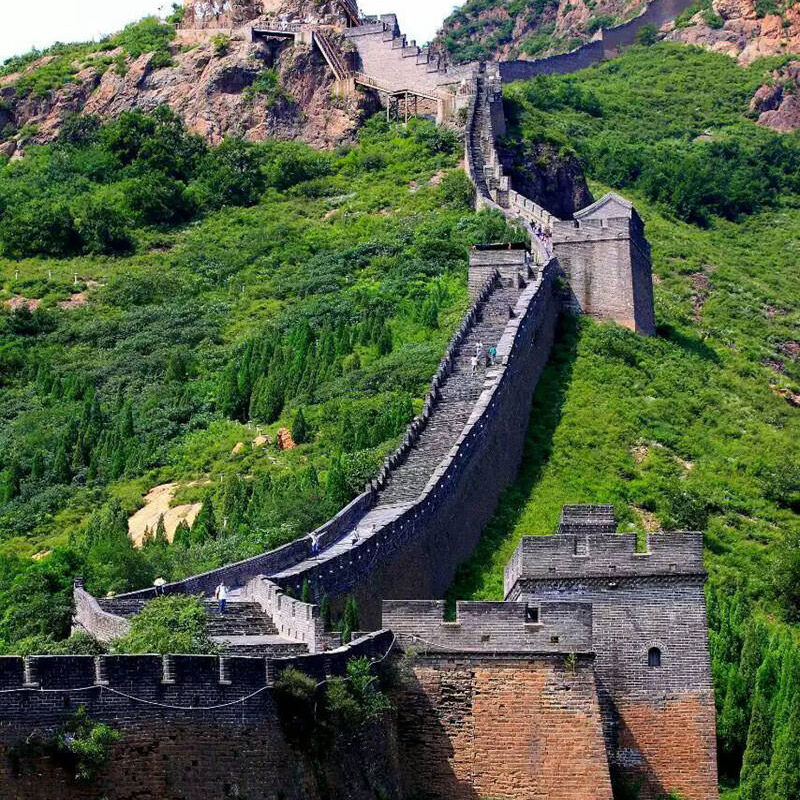 The Great Wall History
Known as the "Long Wall of Ten Thousand Li" to the people of China. The Great Wall is a series of formidable defensive structures built to ward off invasions of the Celestial Empire by barbarians.
Sections of the Great Wall were initially built from 1368 to 1389 in the Ming Dynasty (1368-1644), and in 1567 and 1570 rebuilding of the wall was mainly directed by General Qi Jiguang (1528-1588). Poems and tablet writings can be found on the Great Wall left from the time when Qi Jiguang directed the rebuilding of this section of the Great Wall.
CHALLENGING TERRAIN
These races traverse through portions of the Great Wall that are restored and maintained to provide prestigious pathways while other portions have not been maintained or repaired since 1570.
There are isolated portions that are relatively untouched where you'll encounter loose stones, missing steps, crumbling walls, trees, and nature taking over. You must use extreme caution and heightened awareness to ensure you are being safe. There will be sections where you must exit the wall and run on the trail alongside the wall to avoid extreme hazards. Each section will offer different challenges while providing you with a variety of landmark sights and breathtaking panoramic views making your adventure all worthwhile.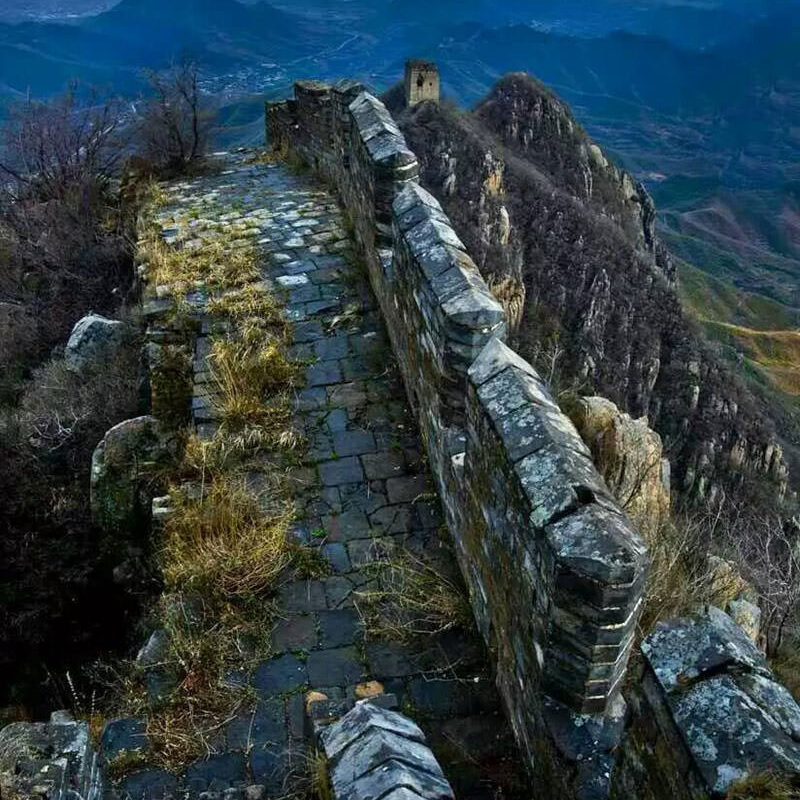 Get Prepared, Physically & Mentally
This is not your typical marathon or ultramarathon course. This is unlike anything else in the world, and it will be an extreme challenge that is going to hurt. Come to terms with that and be comfortable with knowing that as you go into these races.
Guaranteed you will face one or more challenges that will push you out of your comfort zone and into the unknown for the first time in your life. As your body and mind are experiencing these challenges during the race, take comfort in the fact that everyone out there is undergoing similar experience. By coming to terms with that ahead of time and being mentally prepared it will decrease the chances of panic or uncertainty that can happen if your race plan falls apart.
If you're reading this and have access to Google Earth, do a flyover and check out the terrain, the daunting rolls of the wall on the mountain terrain, and the thousands of steep stairs and towers you will traverse.
Create a mental picture to help visualize the challenging terrain in your mind to help in your training. Do it so much that when you actually feel like your setting foot on the wall in your mind. Then you will be mentally ready for the challenges and the incredible experience of running the Great Wall of China.
These are races you want to train for, be smart and prepare. Train with hills and stairs to build up your muscles and handle the repetitive stress the wall throws at you. The better prepared you are both physically and mentally means you will have the best experience in the moment of the race. Taking full advantage of the incredible sights and history, maximizing your enjoyment to create lifetime memories on the Great Wall of China.
When you finish take the time to embrace the experience, let it all soak in. Do not be surprised if you feel a sudden flash joy and sadness at the same time because the experience is coming to an end. A milestone that will live on forever as one of your biggest accomplishments. It's perfectly normal as you have just accomplished one of the greatest adventures that most people will never have the opportunity to undertake.
Thank You
Organizing an endurance event on the Great Wall of China is a huge undertaking, it takes a village to accomplish these races and would not be possible without the race organizers, authorities, government officials, local communities, and all the volunteers, without whose support, these races would not be possible.
Their efforts make it possible for you to run where few have ventured. Following the historical footsteps of the Ming Dynasty and bring you the majestic running journey on the Great Wall of China!
Happy adventures and running,
Run The GREAT WALL Team